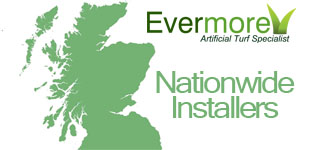 Evermore Artificial Grass is Scotland's expert, specialist supplier and installer of artificial turf,also known as fake grass or astro turf. With installation teams throughout Scotland we are well situated to service the nation from Edinburgh, Glasgow and central Scotland to Aberdeen, Dundee, Perth and Fife as well as Livingston, the Lothians, Lanarkshire and beyond. Our installation team has experience of hundreds of successful jobs ensuring your job is in good hands.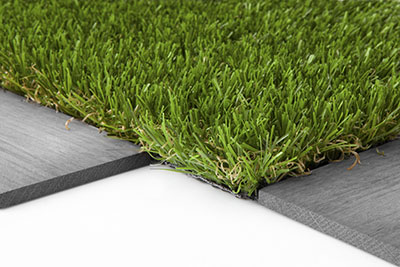 Our Products are among the best on the market. All Evermore grasses are produced in the EU or UK and so are a safe and quality product. Each grass comes with a 10 year guarantee.
We can install the product for you removing your old lawn and finishing off a new look with no trouble or we can just supply your grass. We have a good range of grasses to suit all ranges and budgets. Have a look at our products page to find out more.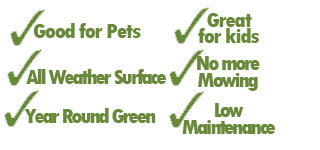 Benefits of artificial turf and grass are numerous and varied. You may be tired of all the mud that children or pets bring into the house. Life may be busy and hectic and you want to cut down on the need for gardening. No matter what the reason you will be left with a great garden all year round.
If you have any questions we are here and happy to help, get in touch with us, or have a look at our FAQ page and you will certainly find the information you are looking for. Contact Us for a free survey and quote and we'll be in touch very shortly.
This month's Feature Photo